Watch
Pardon my terrible singing thehandgunsfamily: Smile Broken Teeth From an early age we are all taught to believe That only the rich and good looking have what it takes to succeed I know its lame to say the cliché phrase "what matters is on the inside" Be honest, be true, be brave I can see from here You're insides are golden But you're still holding on So tightly to your fears I can see it's...
http://thehandgunsfamily.tumblr.com/
http://thehandgunsfamily.tumblr.com/ CLIP OF NEW SONG!! GO PEEP!
Lyric Videos!
If anyone on here makes lyric videos make one for your favorite handguns song! We wanna see what you guys can come up with!
SCREW YOU HANDGUNS!
thatbrockmallory: for not having any west coast dates. I still love tssf but they're at every show I usually go to. We have west coast dates that are being announced. Stay fly homie
Handguns house show tonight.
jeremyxxx: In Richmond, VA, Last minute. 514 W Clay Street. 6-7ish.
Handguns house show tonight.
jeremyxxx: In Richmond, VA, Last minute. 514 W Clay Street. 6-7ish.
The United Weens Of America Tour!
We are having TONS of fun on tour right now! come to a show near you! Dates : http://www.hawthorneheights.com
Watch
lebanonundergroundmusic: Okay so I want to share a story about this band everybody keeps talking about. They are called Handguns from Harrisburg PA about 30 mins from my hometown. The local promoter from Lancaster recently bought the Harrisburg Venue the Championship or the Champ as most locals call it. The promoter hated this band and barred them from performing in their own hometown....
random rant
cheekyslag: I absolutely love the song Best Excuse by handguns, but after I went to see them and they shared the story and meaning behind the song. It depresses the fuck out of me every time I listen to it. But I can't just never listen to it again because its such a beautiful song. / end rant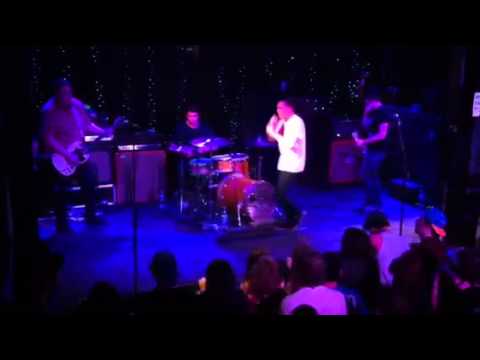 BACK AND BLOGGIN
So this blog was started for you guys to vent and post things. That kinda died off a little bit so I am going to start doing weekly written blogs. I am going to be post a bunch of cool stuff! REBLOG THIS! spread the word #handgunsfamily
Watch
WATCH THIS!
THANK YOU! DBYT is out and we are ready to tour!
We couldn't be happier with the new record and we are ready to come play it for you guys! Learn the words and lord out! Don't Bite Your Tongue Thank you for buying our brand new record! The lyrics on this record are very personal to us and come from things that have happened to us in the past few months. So even though some of the songs seam pretty negative and pretty bleak, we want...
THANK YOU!
Our record is now out! its on itunes and bandcamp as well as hot topic stores ( see below) Susquehanna Mall (PA) Pittsburgh Mills (PA) Mill Creek Mall (PA) Logan Valley Mall (PA) South Hills Village (PA) Ross Park Mall (PA) Berkshire Mall (PA) Plaza at King of Prussia (PA) Park City Center (PA) Nittany Mall (PA) Holyoke Mall (MA) Garden State Plaza (NJ) Deptford Mall (NJ) Danbury...
Brittany Conley: Zack Bennett. →
zackbennett: zackbennett: hailsatanx666: zackbennett: hailsatanx666: I love you. and fuck Handguns. I knew I never liked them. luvvv you too, and they were the reason i got into pop punk and they fucked me over, good friends huh? Yeah for real. A big reason I don't like a lot of…  good luck with that haha We used a photo Zack too of us for and AMPMAGAZINE.COM interview and the...
Thank You!
I wanna take the time to thank everyone who have ever helped us out in any way. Without you all we would never be able to do the things we do. We love you. And I know how cliche that sounds but I can't find a better way to say it. You guys means the world to us. Reblog if you have ever been so filled with gratitude that you can't find words to express yourself.
Design Work
We leave for tour tomorrow. Does ANYONE need ANYTHING designed? I will do it for really cheap! email me ! handgunsbooking@gmail.com
I Hope He Kills You
i hope he breaks you down. the next time you call i wont be around
This Is My Letter To You
"The writings on the wall, you've read that I'll be gone, but if you call my name Just know that I'll come running, for one more night to spare with you This is where I'm meant to be, please don't leave me" I'm writing this to you.  You know who you are. This is a sincere letter with all my feeling I've felt for you or because of you.  I felt it all: pain, happiness, and fear. Pain because I've...
Handguns Holidays
What can go wrong will go wrong. See you lords soon!
It still hurts.
Even though we're back together, I still think of the time we spent apart when you broke up with me. All the hurtful things you said and did. How you manipulated my words and actions and tried to make me look like the bad person when I was the victim the whole time. You even would say things such as "I'm ALWAYS the bad guy" Well the truth is, yeah, you were actually....
My life
is perfect
Your wasting all my time
I don't regret a thing I did, I don't regret a thing I said. I'd drive nails into my ears to get your voice out of my head. And I would rather die, or staple gun my eyes then have to see your face again, your wasting all my time. Your wasting all my time so scream goodbye. NEW SONG!! with our boy Zac from MOB http://www.absolutepunk.net/showthread.php?t=2081492
I'm happier without you.
I'm happy that you left me. I really am. I was a sad sack of shit that tricked himself into believing that you were going to fix all my problems. You didn't. You created more. But because you left, I had to do it on my own. I had to figure myself out and I had to realize that all the times you told me you loved me, you lied to me. Every single time. I even for bad for the guy you...
NEWS: Don't Bite Your Tongue Pre-Orders (12/15/10)
latenightsingalongs: Handguns' new EP, Don't Bite Your Tongue, is officially available for pre-order. Packages can be found on the Pure Noise webstore. The EP drops on February 22nd.
i still miss you every day.
you can only email me from work so your girlfriend won't find out. that means we have from 9am to 5pm to make worthwhile conversation and talk about how things used to be. yesterday, i slept through your shift. instead of being a normal human being, i stayed up all night long just so i wouldn't miss you again. even though really, to be technical, i still miss you every day.
We were kids,
We were kids, but we treated everything like we were adults. Everything was perfect, until we had to go a few days without eachother and fucked him, you claimed it was rape, but we all know it wasn't. You then continue to blame everything on me. I get it, I'm a fuck up, but you're worse than I ever could be. But.. for some reason I couldn't let you go, I gave you...
I'm edge.
I'm edge. About as edge as it gets. I'm 20 years old, and have yet to touch a drop of alcohol. When people ask me why I choose not to drink, I honestly don't know how to respond. When I tell them I honestly don't know, they get confused. I get confused. I have never had a bad experience with alcohol in my life. My parents aren't alcoholics. Nobody close to me has...
PHOTO
Yo, just so everyone knows we worked everything out with our photo's on our shirts. It was a big misunderstanding. Props to -Dan Bassini Photography for the great photo!
PRE ORDERS!
The pre orders for our new ep went up today! and we are stoked! all the merch designs are pre order exclusive!! http://shop.purenoise.net ! You also get a free track instantly! its a brand new song called "scream goodbye" with a guest vocal spot by Zack from Man Overboard.
ATTN: CALLING ALL LORDS!
The pre orders for our new records "Don't Bite Your Tongue" go live tomorrow. For anyone who pre orders the record you will get a free download of a brand new song off the record called "Scream Goodbye"! GET PUMPED!
I get it.
You need a guy who is there for you. Like actually physically there. If I could be happy AND be at home I WOULD be. If a "real" job made me happy then trust me I would do it. Some people are in bands because they think its cool or they wanna be rich and famous. For me its a matter of life and death. If I have to be home for to long I'll kill myself. So don't for a second...